Let us help you finance your perfect home!
Key Features

Competitive Rates

Flexible Terms

Friendly, Local Lenders
Look For Your Mortgage Officer Below To Apply
Details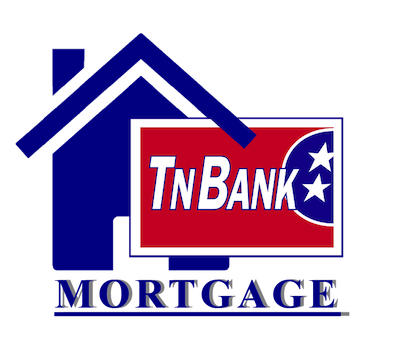 Competitive rates for home purchase, refinance, or construction
Available for primary residence, second homes, vacation homes, or investment properties
A wide range of terms customized to your unique situation
Special financing programs available:

Fixed rate mortgages
Adjustable rate mortgages (ARMs)
USDA Rural Housing Loans
FHA Loans
VA Loans

Rate watch available to help you land the perfect rate
Pre-approval for extra confidence when it comes to securing financing
Refinance your current home to potentially lower your rate
Local decision-making and processing in East Tennessee
Attentive, friendly service from start to finish
Visit our Mortgage Web Center to view rates, learn more, and apply!
Haven't sold yet, but want to buy? Learn more about ourTNBANK in-house bridge loans.
Meet Our Mortgage Officers
Mortgage Officers
Lorie Wilson
NMLS ID# 1447266
No matter if you're buying, selling, refinancing, or building your dream home, your loan specialist plays a very important role in that process. Market conditions and mortgage programs change frequently, so choosing an experienced professional who is able to give you quick and accurate financial advice is very important. As an experienced loan officer, I have the knowledge and expertise to guide you through the process and help you explore the many different financing options available. My goal is to explore these options together and choose the best fit for you and your family. I am committed to providing you with the absolute best mortgage experience available. Contact me at [email protected] or (865) 298-1608
---

Darrell Hitson
NMLS ID# 1481270
Growing up in Alcoa and attending the University of Tennessee, I have deep roots within the community. Having the importance of a strong work ethic instilled from a young age, I have been able to be successful in assisting clients at a top level throughout my career. As a Mortgage Specialist, I believe in thinking outside the box and going the extra mile to achieve solutions for every customer. I also have strategic alliances with experienced realtors and others within the real estate market, I can put your mind at ease and help you throughout the entire home buying process. Contact me at [email protected] or (865) 392-1869
---

Todd Kohlbusch
NMLS ID# 1659463
I look forward to walking with you step by step through the Mortgage process. Having processed loans, originated loans and having purchased/refinanced homes multiple times, I have the experience to help smooth the way for you during the purchase/refinancing process. At TNBANK Mortgage we pride ourselves in keeping you continuously informed as we meet each milestone to Closing.
Please contact me anytime at [email protected] or (865) 617-7447
---

Mitchell Moseley
NMLS ID# 1828801
When you're looking for a mortgage professional to help you secure your dream home, you want someone who invests time to make you a better-informed borrower. Because the process of buying, selling, refinancing or constructing your new home can seem very complex and scary, I am here to help you through the whole loan process. I deliver that personal touch to each of my customers and will keep you informed and comfortable with each step of the mortgage process. As your loan officer, I have the experience and resources to help guide you and make sure you understand all your options.
Please contact me anytime at [email protected], (865)298-1627office or 865-406-7958 cell.
---

Monica Viator
NMLS ID# 1842469
As a native to the Knoxville area, I can assist you with buying, selling, refinancing or building your 1st or new home thru a local, consultative, well-connected point of view. Count on me to keep you informed from application to closing and be there to ensure the process moves as quickly as possible. I live life by the Golden Rule and as such function best in an environment of reciprocity. I'd love the opportunity to earn your business and begin a new lifelong journey of fun, fast, tailored to your needs mortgage loans. Contact me at (865) 392-1865 office or (865) 272-9561 cell
Look For Your Mortgage Officer Above To Apply