Let us help you finance your perfect home!
Key Features

Competitive Rates

Flexible Terms

Friendly, Local Lenders
Details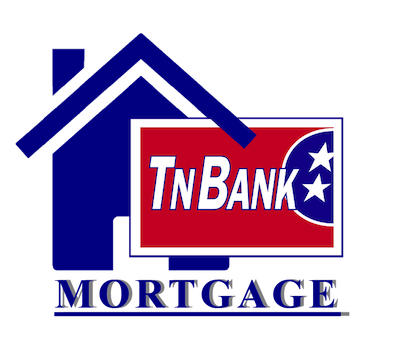 Competitive rates for home purchase, refinance, or construction
Available for primary residence, second homes, vacation homes, or investment properties
A wide range of terms customized to your unique situation
Special financing programs available:

Fixed rate mortgages
Adjustable rate mortgages (ARMs)
USDA Rural Housing Loans
FHA Loans
VA Loans

Rate watch available to help you land the perfect rate
Pre-approval for extra confidence when it comes to securing financing
Refinance your current home to potentially lower your rate
Local decision-making and processing in East Tennessee
Attentive, friendly service from start to finish
Visit our Mortgage Web Center to view rates, learn more, and apply!
Haven't sold yet, but want to buy? Learn more about ourTNBANK in-house bridge loans.
Reverse Mortgages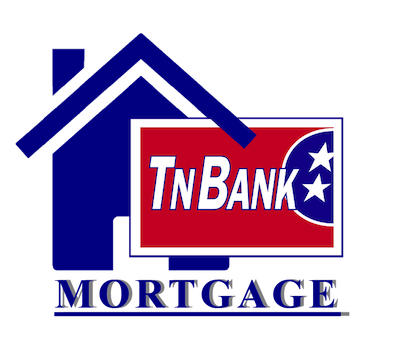 For many retirees, a big question you may have is how to supplement your retirement income? After all, retirement is the beginning of a new era and your work income is replaced by other sources such as social security, pensions, etc. With about 50% of retirees' net worth invested in home equity, a reverse mortgage can be a useful financial planning tool to help supplement your income.
What is a Reverse Mortgage?
A reverse mortgage is a loan available to seniors age 62 or older that allows them to turn the equity in their home into cash to use as they wish with no monthly payment requirements.1
Qualifications for a Reverse Mortgage?
You must be age 62 or older (a non-borrowing spouse may be under age 62)
You must own, or be purchasing the home, as your primary residence
You must complete a counseling session with a HUD-approved counseling agency so that you clearly understand the loan program and its benefits
You must meet the financial assessment requirements of the HECM program
Reverse Mortgage Benefits and Features?
No monthly payments* – loan must be repaid when the last remaining borrower leaves the home.
Can help you turn the equity in your home into cash.
You retain ownership of the home – subject to a lien by the lender, the same as with any other mortgage.
A Home Equity Conversion Mortgage (HECM) reverse mortgage is backed by the Federal Housing Authority (FHA)
Allows you to age in place
You cannot lose your home as long as you continue to:

Stay current with your property taxes and home owner's insurance
Comply with all loan terms
Uses for a Reverse Mortgage
Paying off an existing mortgage or purchasing a new home
Reducing credit card debt
Paying everyday bills
Affording medical expenses and in-home care
Repairing the home
Setting it aside for potential emergencies
A financial planning tool for retirement
Anything else you choose
At TNBANK, we understand that your home loan is a BIG DEAL and you may have many questions about a reverse mortgage. Rest assured, we are dedicated to help you understand how a reverse mortgage works and how it may benefit you and your family.
Meet our Reverse Mortgage Specialists for more information.
Bert Burgett (865) 298-1609
Ken Wieland (865) 681-9444
TNBANK NMLS#402935
Homes for Heroes
Homes for Heroes, Inc. is the largest nationwide network of affiliate real estate specialists and local business affiliates committed to providing easy ways for the heroes of our nation to save on a home, and everyday home-related purchases. TNBANK Mortgage is pleased to announce that we are an affiliate lending partner and we have committed to help you save money by waiving the appraisal fees for every qualified hero who closes a loan with us.
Shortly after 9/11, Homes for Heroes, Inc. was established to give back to firefighters, law enforcement, military (active, reserve, and veterans), healthcare workers, EMS, and teachers for all they do; and Hero Rewards is our way to say. "Thank you."
To expand the circle of giving, Homes for Heroes, Inc. donates a portion of its earnings to the Homes for Heroes Foundation. Every time a hero buys or sells a home using the Homes for Heroes program, they are helping heroes in need.
Get Started
Apply online at HomeLoanMagic.com.
Contact Us
Lorie Wilson
Work: 865-483-9444
lwilson@tnbank.net
Meet Our Mortgage Officers
Mortgage Officers
Lorie Wilson
NMLS ID# 1447266
No matter if you're buying, selling, refinancing, or building your dream home, your loan specialist plays a very important role in that process. Market conditions and mortgage programs change frequently, so choosing an experienced professional who is able to give you quick and accurate financial advice is very important. As an experienced loan officer I have the knowledge and expertise to guide you through the process and help you explore the many different financing options available. My goal is to explore these options together, and choose the best fit for you and your family. I am committed to providing you with the absolute best mortgage experience available. On a more personal note, I am the mother of two wonderful children. I am very active within my community serving as a Homes for Heroes affiliate Lending Partner, a Junior Achievement Volunteer Teacher, Leader of the Anderson County Networking Today Chapter, Board Member for Crossroads Ministries, and am also on the Board of Trustees for Girls Inc.. I feel passionate about giving back to my community and truly have a servants heart which shows both in my personal life and professional career. Contact me at lwilson@tnbank.net or (865) 298-1608
---

Darrel Hitson
NMLS ID# 1481270
Growing up in Alcoa and attending the University of Tennessee, Darrell Hitson has built strong roots within the community. Having the importance of a strong work ethic instilled from a young age he has been successful in assisting clients at a top level throughout his career. As a Mortgage Specialist, Darrell brings 13 years of experience in the financial industry and a solid reputation for making his clients a top priority. He believes in thinking outside the box and going the extra mile to achieve solutions for every customer. Having built strategic alliances with experienced realtors and others within the real estate market, Darrell can put your mind at ease and help you throughout the entire home buying process. While he's not busy helping clients, Darrell enjoys golfing, cooking, UT sports and spending time with his wife and two schnauzers. Contact me at dhitson@tnbank.net or (865) 392-1869
---
---

Todd Kohlbusch
NMLS ID# 1659463
After many years in corporate sales and small business management, it's been a privilege for me to serve you with a learned ability of truly listening to hear your needs, analyze your financial information and then provide a counseling approach to help you match TNBANK's best loan option to your situation.
I look forward to walking with you step by step through the Mortgage process. Having processed loans, originated loans and having purchased/refinanced homes multiple times, I have the experience to help smooth the way for you during the purchase/refinancing process. At TNBANK Mortgage we pride ourselves in keeping you continuously informed as we meet each milestone to Closing.
Discipling folks over the years has provided me a great deal of satisfaction. I've greatly enjoyed extending this experience into helping families make sound home financing decisions. It's my goal for this to be the case for you and for us to enjoy the process and have some fun along the way!
Please contact me anytime at tkohlbusch@tnbank.net or 865/617-7447
---
Reverse Mortgage Specialists

Bert Burgett
NMLS ID# 1606430
A resident of East Tennessee and the Knoxville area for over 33 years, I am a Reverse Mortgage Specialist in TNBANK's Mortgage Division. You might see me at networking events, gatherings of seniors, sporting events, taking group exercise classes at National Fitness Center, or enjoying time at Dollywood or on the lake with my grandchildren or with girlfriend Beth, who lives in Bristol TN. With prior experience in financial planning, domestic and international credit, IT, and sales, I have talked with and served customers in almost every country around the globe and in all 50 States. Now, I help seniors make smart financial decisions for their retirement, whether they are in their 60s, 70s, or later years. TNBANK reverse mortgage products use home equity to pay off an existing debt (mortgage or credit card debt), repair or remodel your home, afford medical or in-home care, supplement other income, provide a credit line for potential emergencies, or even purchase a new home. I've helped people with homes valued from less than $100,000 to over $800,000. What concerns do you have about current or future cash needs? My direct line is 865-298-1609 and email is bburgett@tnbank.net.
---

Ken Wieland
NMLS ID# 162727
Ken recently became the only Certified Reverse Mortgage Professional in Tennessee and one of a handful in the nation! Ken is empathetic to the unique needs of Seniors and passionate about helping them achieve their financial goals. Along with making the Senior homeowner knowledgeable of all policies, procedures, and underwriting requirements of a Reverse Mortgage, Ken makes sure they have a thorough understanding of this unique retirement tool. Ken hosts seminars and educational workshops all across East Tennessee to help Seniors make informed decisions about the resources available to them. Ken was raised in Gatlinburg, TN. And in 1969 and while in high school, he earned a private pilot's license. Ken attended Walters State Community College and The University of Tennessee while working at the local airport and acquiring all of the licenses and ratings necessary to work as a corporate pilot and finished the Airline Transport Rating required to be a Captain of a Commercial airliner. Before being hired in 1978 by Piedmont Airlines / US Airways, he flew for several major companies in the Knoxville area. His last position was as a Deputy United States Marshall, which requires an extensive background check, and allowed Ken to fly chartered aircraft for the government.
Email: kwieland@tnbank.net
Cell #: 865-924-0807